TEO JONES AND THE MYSTERY OF THE ROMAN STONES. Dramatized route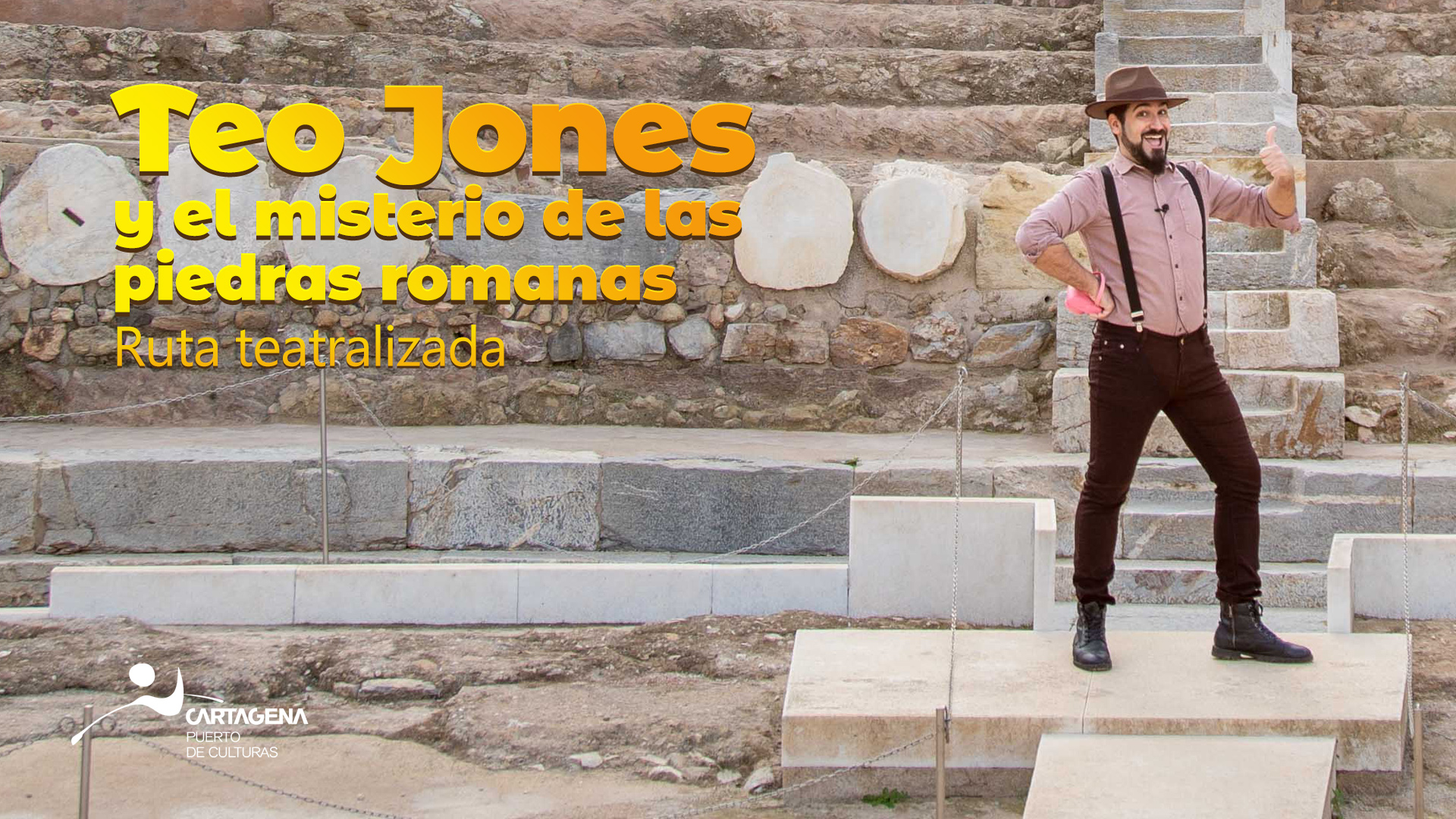 Discover with Teo Jones the secret that the stones of the Theater and the Roman Forum keep. A fun adventure where, through mysterious symbols, the little ones will discover the Roman civilization and the city of Carthago Nova.

Place: Departure from the Museum of the Roman Theatre.
Dates and Hours: Tuesday in August at 6:00 p.m.
Route: Museum of the Roman Theatre and Molinete Roman Forum Museum.
Duration: approximately 2 hours.
Recipients: family activity.
Information: 968 500 093.
FEES
Rate: 12 euros.
Club Cartagena Puerto de Culturas rate: 6 euros.
Where does it take place?