'Aulaeum, down the curtain'. Dramatized visit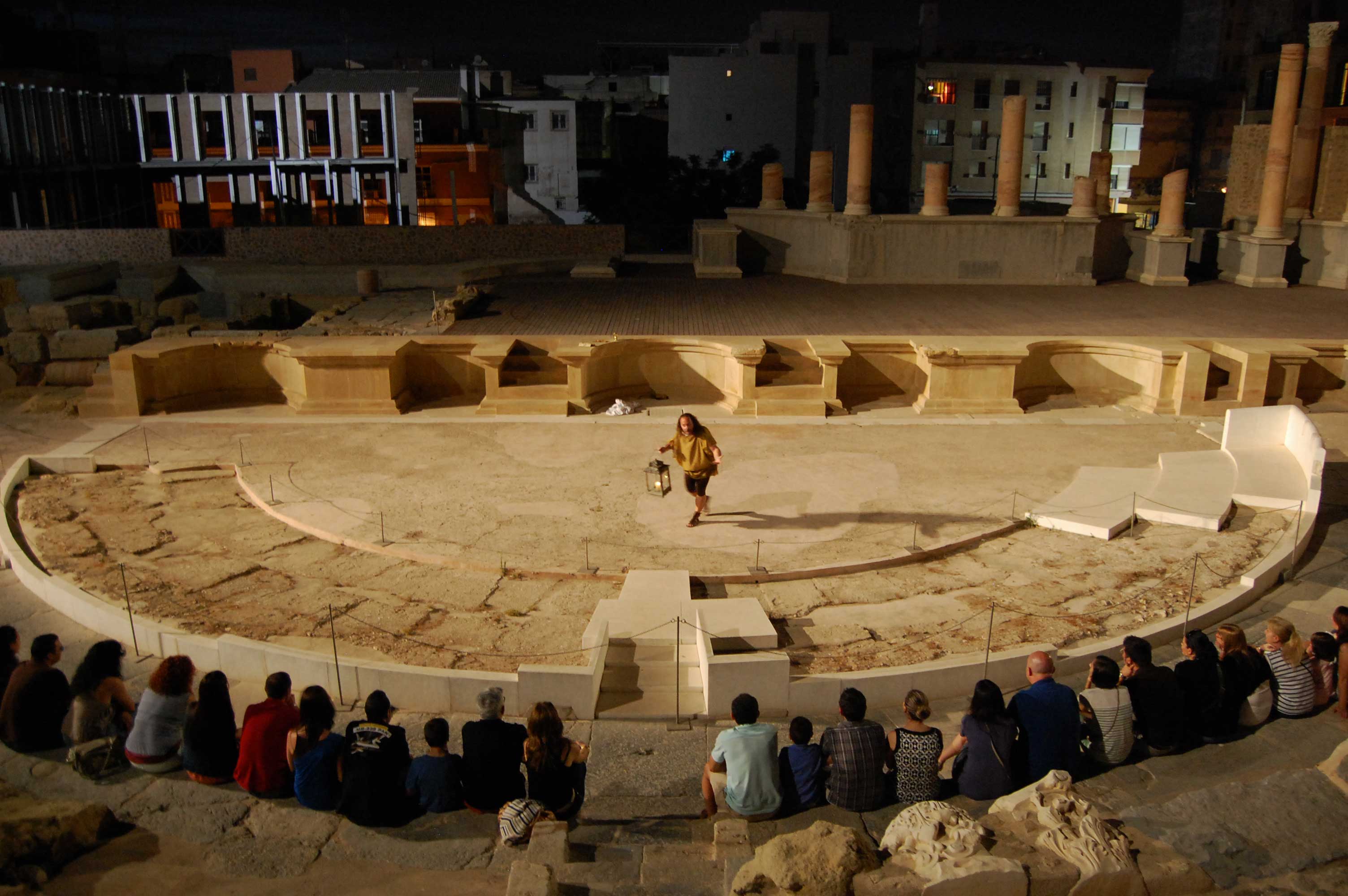 The great Roman architect Vitruvius will unveil the architectural proportions, ending the visit with a final performance in the imposing stands of the Theater, delving into classic works by Plautus.
Dates: June (19), July (3, 7 and 31), August (14 and 28) and September (4 and 18).
Time: 21:00.
Duration: approximately 1 hour and 15 minutes.
Recipients: all audiences.
Capacity: 20 people.
Information: 968 500 093.
FEES
General rate: 14 euros.
Cartagena Puerto de Culturas Club: 7 euros.
Where does it take place?