'Aulaeum, down the curtain'. Dramatized visit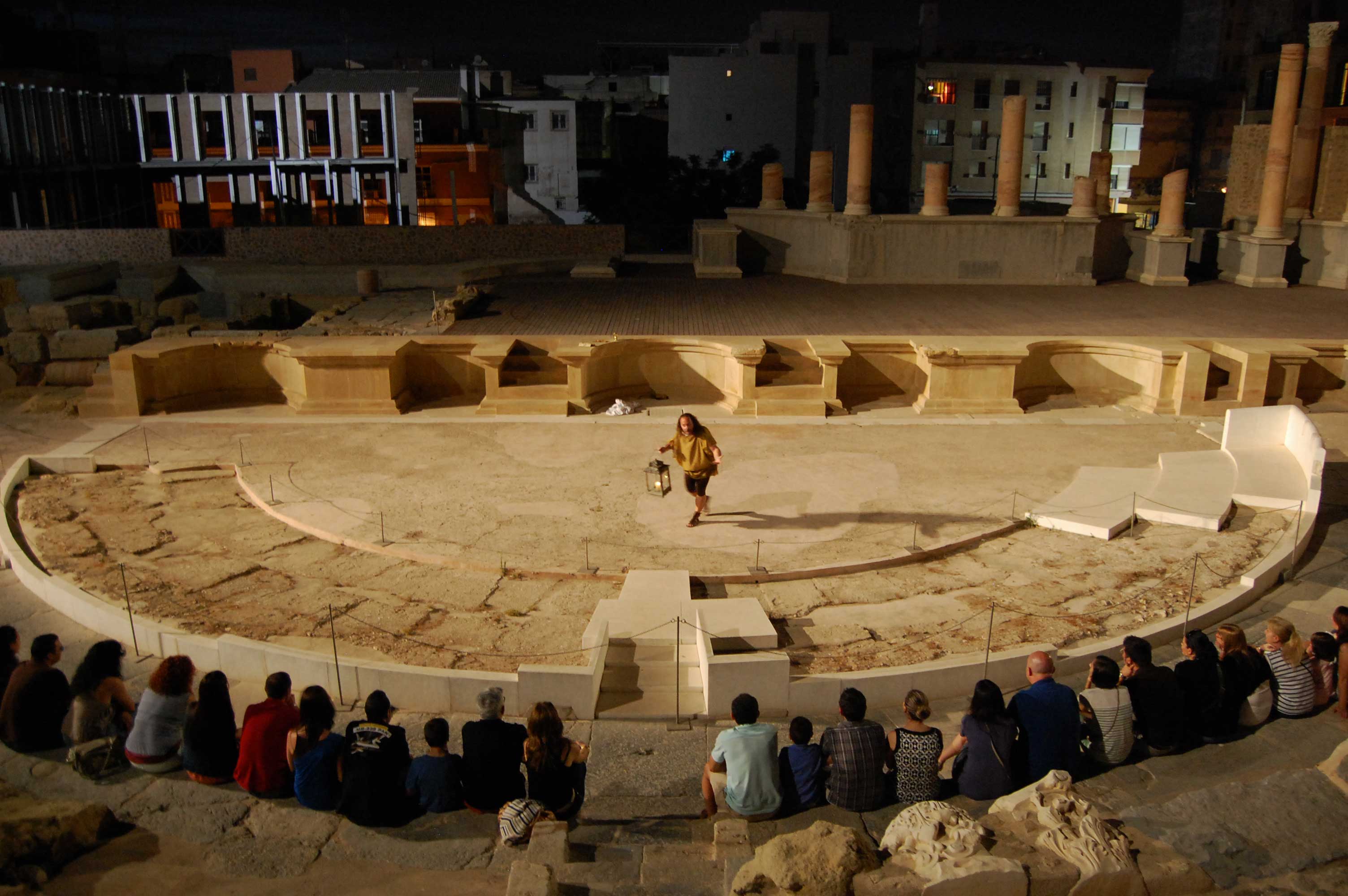 The great Roman architect Vitruvius surprise us with a night visit to the museum and Roman theatre, where we will explain the golden proportions of the building and the ideal of classical beauty. In addition, you will feel like a spectator with the final performance in one of the best theatres of antiquity.

Dates: July (11 and 25), August (15 and 22) and September (5).
Timetable: 21:00.
Duration: 1 hour and 15 minutes.
Target: all audiences.
Capacity: 20 people.
Information: 968 500 093.
FEES
General fee: 12 euros.
Cartagena Puerto de Culturas Club: 6 euros.
Where does it take place?