Cartagena Puerto de Culturas is the tourism brand of the city resulting from the development of an ambitious action plan derived from the study of the cultural product in the historic centre of Cartagena. This study set a series of specific objectives which have subsequently gradually materialized:
To prioritize investments that will lead to the improvement of the urban environment.
Promote the value of heritage resources.
Position the image of Cartagena in the cultural tourism market.
Develop a business linked to the provision of tourist and cultural services.
Establish a sustainable management environment of the tourism resources and cultural positions being developed.
For the implementation of these actions the
Autonomous Community of the Region of Murcia and Cartagena City Council
promoted in 2001 the creation of the consortium and Cartagena Puerto de Culturas, which formed part of the
Chamber of Commerce, the Employers' Confederation (COEC), Port Authority and the Polytechnic University (UPCT)
. In 2011, the autonomous community left the consortium, allowing the rest of the member institutions to run it.
Throughout these years, the recovery of heritage, infrastructures, access signs and tourist transport has been carried out through archaeological, architectural and museographic activities, which has given rise to a tourism-cultural product of the city in which tourists are the main protagonist and with which you can visit: Punic Wall, Concepción Castle, Fortune House, Augusteum, Molinete Roman Forum Museum, Christmas Fort, Civil War Shelters Museum, Roman Theatre Museum, Panoramic Lift, Tourist Bus and Boat.
Cartagena Puerto de Culturas manages tourist services
in all these tourist resources by performing a comprehensive management of the heritage at a tourist and cultural level including:
Entry ticket management.
Guided tours management.
Group management.
Management of the shops.
Product marketing.
Revitalization of the product.
Maintenance of sites.
Personnel Management.
In addition, Cartagena Puerto de Culturas
continues working
on new recovery and enhancement projects of the important historical legacy of the city.
Descargar el Manual Identidad CPC 2018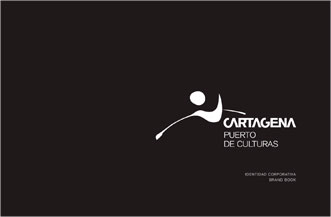 CPC BRAND STYLE GUIDE (PDF - 1,78 MB - Fecha de revisión: 17/10/2018)
---